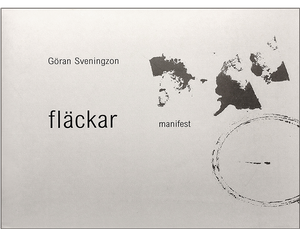 STAINS
Statement in booklet form, 1999


He finished his graphic work in 2013, which (quite unexpectedly) gave new energy to his free painting.
At the same time, the need to renew academic studies in art-related subjects grew.
With a combination of exhibitions, studies and new projects, he received a degree in Bachelor of Arts at the University of Gothenburg in 2020.
Despite a significant influence from the academic world, he has maintained his attitude to creation as something entirely intuitive and poetic. It has become particularly evident through his later abstract works and exhibitions of "lyrical fields".
The "lyrical" in the painting means that he sees rythm, emotion and intuition as visually crucial to the result.